Dissolution of Marriage in Austin
Effective Solutions for All Types of Divorces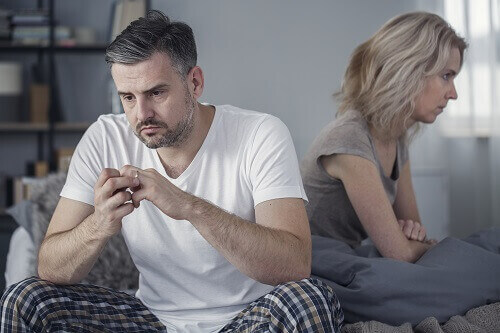 Whether you are exploring the option of filing for a divorce or are ready to move forward with ending your marriage, choosing the right law firm is a vital first step.
At the Law Office of Matthew J. Meese, PLLC, we are committed to helping you do what is right for you and your family. Our Austin divorce Lawyer has extensive experience helping couples through the mediation or litigation process.
Attorney Matthew J. Meese can help you with:
Contested divorce
Uncontested divorce
Collaborative divorce
To schedule an initial consultation, dial (512) 357-8563 today or contact our firm online.
Uncontested Divorce Vs. Contested Divorce
There are two main types of divorce in Texas, including uncontested divorce and contested divorce. An uncontested divorce is where spouses agree on all the terms of their divorce.
Divorce-related issues that couples must agree on include:
Property division
Spousal support
Parenting time
Child custody
Child support
If you and your spouse are unable to reach an agreement on one or more issues, or if one of you is opposed to the divorce itself, you will need to go through a contested divorce. This means that your case will need to be heard and decided by a judge. The disadvantages of contested divorces are that they typically last longer, cost more money, are more stressful, and take the decision out of your control.
Collaborative Divorce
Some divorcing couples are still on speaking terms. If you are looking for an innovative alternative to traditional divorce carried out in a courtroom, you and your spouse may want to consider a collaborative divorce.
In this method of marriage dissolution, couples work with trained collaborative divorce professionals to arrive at a customized solution for their family, without the interference of the court. This divorce settlement process is aimed at helping couples resolve their disputes respectfully and in a manner that promotes future amicability.
What Are Grounds for Divorce in Texas?
Before you can file for a divorce in Texas, you must first meet a residency requirement that stipulates the following:
You or your spouse must have been a resident of Texas for at least six months before filing
You or your spouse must have lived in the county that you are filing for at least 90 days prior to filing
Texas recognizes both no-fault and fault divorces. Filing for a no-fault divorce means that you don't have to prove that your spouse did something that caused the end of your marriage. The following is recognized as grounds for a no-fault divorce in Texas:
This means that your marriage has become insupportable because of strife or discord that is too severe for reconciliation to take place.
If you file for a fault divorce, that means that you are attributing the end of your marriage directly to your spouses' actions. Texas recognizes the following as grounds for a fault divorce:
Abandonment
Adultery
Confinement in a mental hospital
Conviction of a felony
Cruelty
Living apart for at least 3 years
Contact the Law Office of Matthew J. Meese, PLLC at (512) 357-8563 to speak with an experienced Austin divorce lawyer.