Property Division Attorney in Austin
Your Rights Are Our Priority
When facing divorce, you want to know your future is protected and that you are not left with nothing afterward. At the Law Office of Matthew J. Meese, PPLC, our skilled divorce lawyer can represent your property interests and work towards helping you receive everything you are entitled to under Texas law.
Contact an experienced property division lawyer in Austin today at (512) 357-8563 or contact our firm online.
The Types of Property
During a divorce, the court distinguishes between two types of property held by the spouses.
The two categories of property include:
Separate property: any assets that belonged to one spouse prior to the marriage and kept separate throughout the marriage
Community property: any assets that were obtained or earned during the marriage that are not considered separate property
A judge presumes that all assets held by the spouses are community property, unless there is clear and convincing evidence that the property is separate property. If the property can be shown to be separate, it cannot be divided and will be awarded only to the owner. All other property must be divided between the spouses when the divorce is finalized.
How Is Property Divided?
Although the court will generally order the equal division of the community property, it has the discretion to adjust the distribution in a way that it believes is fair.
To determine how the property should be divided, the court may consider a variety of factors, including: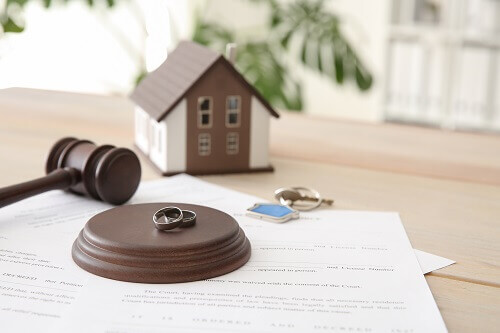 Each spouse's age, education, and health
Each spouse's earning capacity
Each spouse's skills and employment opportunities
Each spouse's separate property
The primary caregiver of the couple's children
Whether one spouse was at fault for the marriage failing
Get the Compassionate Advocacy You Deserve
If you are looking for a legal team who can treat your case as if it were their own, turn to the Law Office of Matthew J. Meese, PLLC. Since 2005, our Austin property division attorney has been providing individualized legal services for people who are just like us.
To schedule a case evaluation, dial (512) 357-8563 now.